Had a lovely dinner party. Completely failed at taking pictures. Made a super yummy uber veggie lasagna and rainbow cheesecake.
Did manage to snap a pic of the cheesecake aftermath. Didn't turn out exactly like I wanted but everyone said it was tasty nonetheless. Made it with almond milk and almonds in the crust.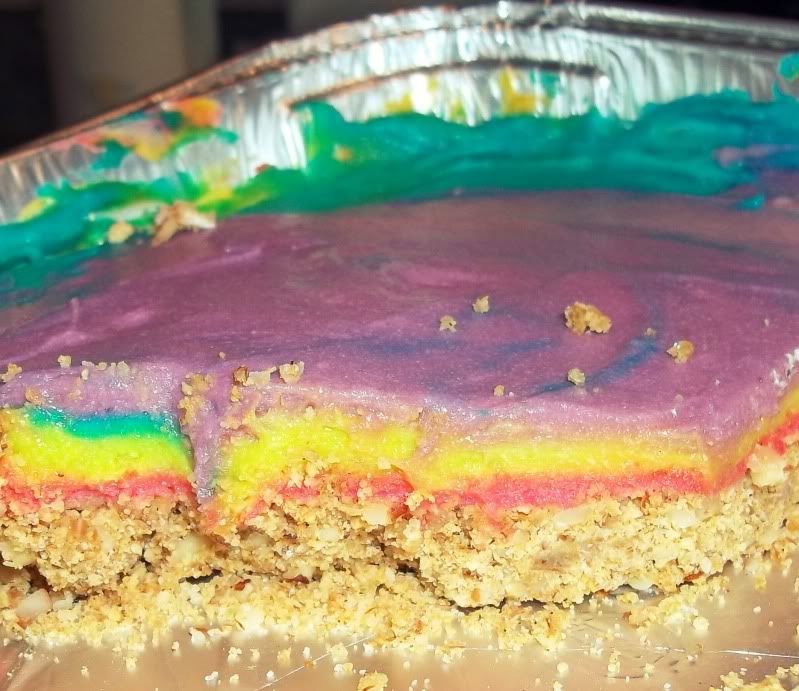 Had cute bee napkins that Lo drew smiles on for the guests. :)
Learned many things and the pastor's wife brought me this charming purse! Yay!
They really want me to work in the church office, so I absolutely must get Lo's summer school stuff lined up this week. Wish me luck, I'm so bad at doing stuff like this.