Since the weather is gorgeous and the flowers are blooming Lo & I decided we should plant some flowers, stevia & cilantro.
I'm keen to see how green my thumb is and if they'll live.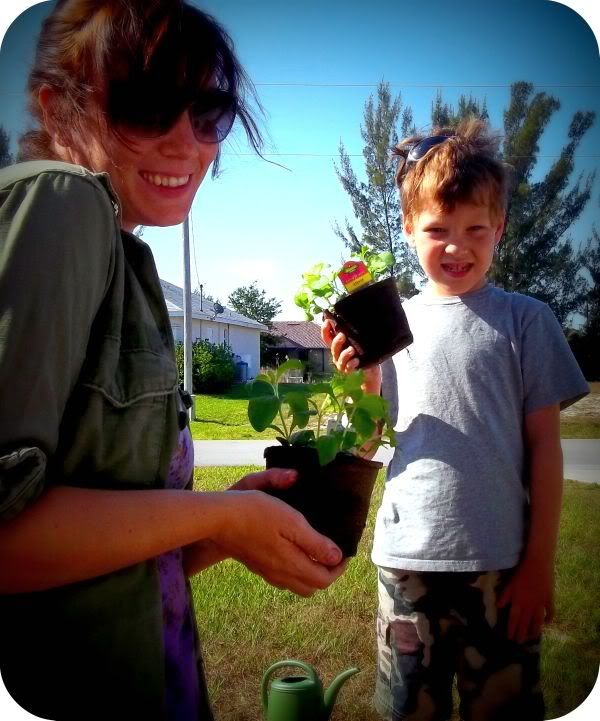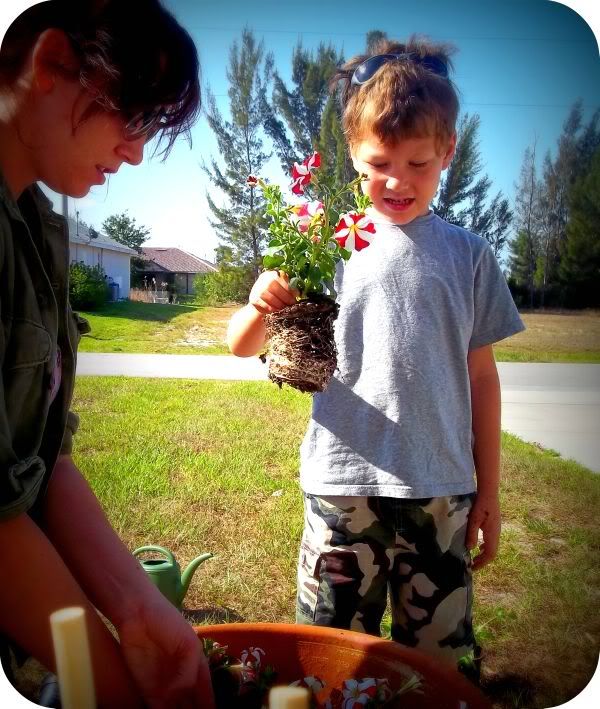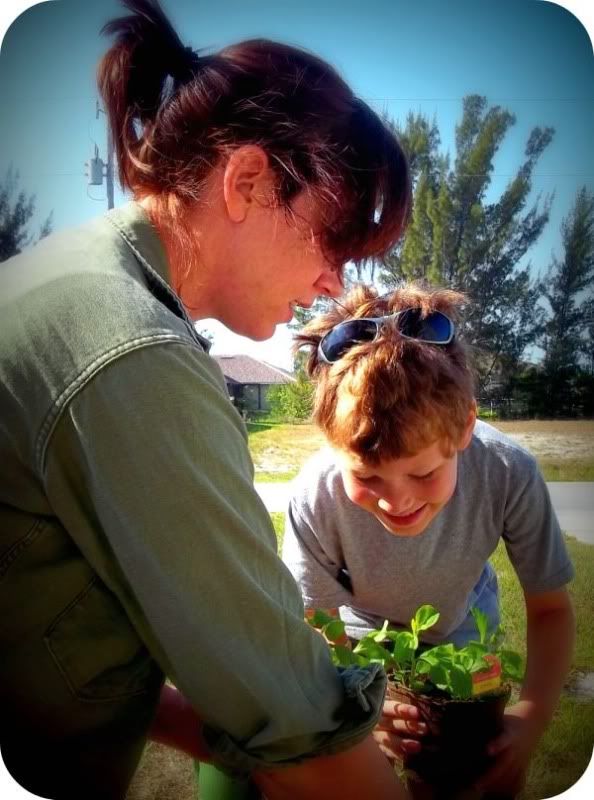 We also found this adorbs dodo bird at Home Depot and couldn't resist.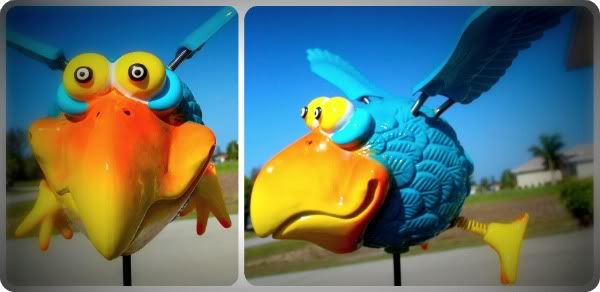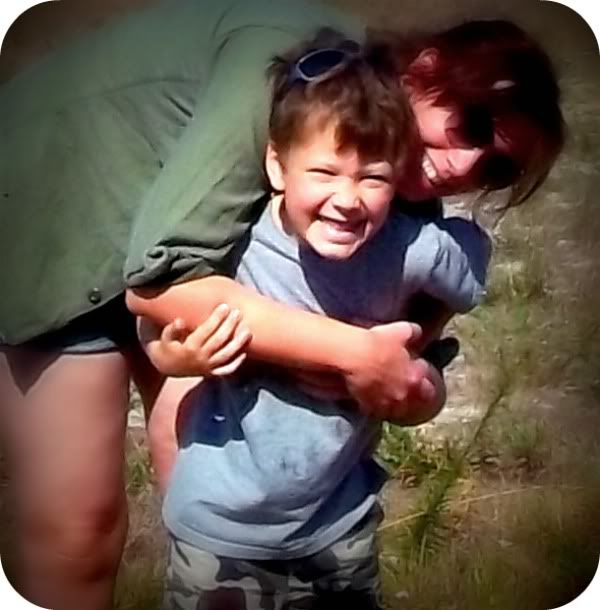 We also got a container tomato plant and it's already starting to grow tomatoes! Yum.